How to play the game "Snow White Dental Care Game"?
Snow White's wicked stepmother has hatched a new plan to make sure no Prince ever comes to save Snow White. She fooled Snow White into eating a poisoned apple and it has rotted all her teeth! Even the dwarves are terrified! Are you a good enough dentist to restore Snow White's beautiful smile before the Prince sees?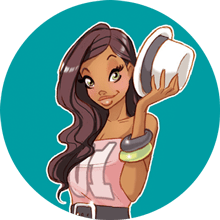 You're clearly loving Snow White Dental Care - you should check out my pick of the best dentist games!