How to play the game "Ariana Grande Memory Game"?
Hey girls! It's Lea, and I want to tell you all about our brand new Ariana Grande game! We've always been a bit of a superfan of Ariana (ever since Victorious, we miss the red hair!!) as she's such a stylish lady with a bit of a quirky fashion twist! In this memory game, you have to match up Ariana Grande's different looks, so you can see this actress and singer in a whole bunch of different situations! Reckon you can memorise them all?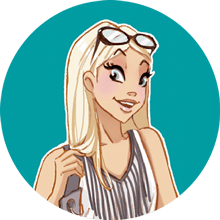 If you enjoyed Ariana Grande Memory, you'll love these memory games just like me!