How to play the game "Mother's Day Game"?
The end of May is fast approaching and, like all little girls, baby Elsa wants to prepare a wonderful surprise for her mother, the Snow Queen.
After much thought, Elsa has concocted a plan that will ensure the Queen of Snow has a splendid time on Mother's Day.
But to make it work, baby Elsa will need your help. First, she wants to make a splendid photo album full of beautiful family photographs. After that, help baby Elsa choose her outfit and make herself beautiful for her mom. Finally, you will prepare a dazzling dinner for the Snow Queen!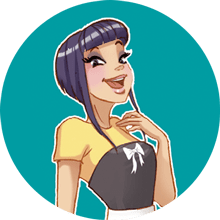 Mother's Day Game is one of my favorites! We clearly have awesome taste! Come and play more of my fave mother games!