How to play the game "Rapid Burgers Fast Food Restaurant Game"?
Serving burgers in a fast food restaurant can be stressful - they don't call it fast food for nothing! Customers expect to give their order and instantly receive their food, so you have to get everything they've ordered together without even thinking! But if you make a mistake, like mustard instead of ketchup, you'll have angry customers shouting at you! If you think you can work at full-speed without mixing up your hamburgers and your hot dogs, see if you can take on this fast food challenge! And don't forget to order new stock in by phone...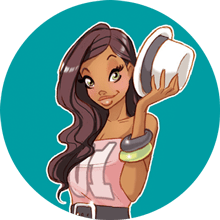 You're clearly loving Rapid Burgers Fast Food Restaurant - you should check out my pick of the best restaurant games!