How to play the game "Summer Sand Painting Game"?
This is the perfect activity for summer! Choose a template, grab your colorful dyed sand and glue a beautiful design! The trick is spreading the glue in an area you want to fill with color and try not to cover the glue stick in sand. And the best thing about this game? There's no mess! If you make a mistake, just start again!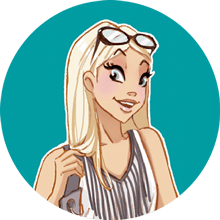 If you enjoyed Summer Sand Painting , you'll love these art games just like me!