How to play the game "Pizza Delivery on Skates Game"?
Are you good at management? Kim certainly is, she runs her own pizza delivery service! And by that we mean that she takes the calls, bakes the pizzas and then rushes across town to deliver them to her customers herself. On skates. Avoiding obstacles and pits. How she can get everything done on time is a mystery to us. Do you think you are up to the challenge? Join her and take care of this pizza delivery on skates!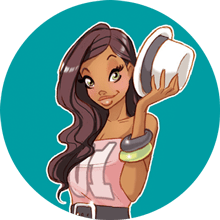 You're clearly loving Pizza Delivery on Skates - you should check out my pick of the best pizza games!