How to play the game "Blockbuster Game"?
Emma has a beautiful set of building blocks that she usually keeps very well organised. She keeps them stacked in a near pyramid with the stars on one hand, the circles on the other and all the colours neatly grouped. But today she's not had time to out away the blocks as tidily as she'd like to. She's been invited to the cinema with her friends, but her parents say she's not allowed to go until the blocks are back neatly in their places. Can you help by stacking the matching blocks in this game?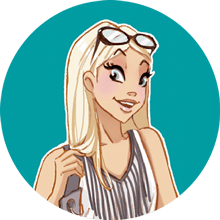 If you enjoyed Blockbuster, you'll love these brain games just like me!