How to play the game "Frozen 2: Queen Elsa Dentist Game"?
Queen Elsa has been in bed for days complaining of a sore tongue and teeth. Anna and Kristoff have done everything they can, but they just don't know what's wrong. They've asked you, a pro girl gamer and expert at girls' dentist games, to visit Arendelle and nurse the Frozen Queen back to health. Are you up to the challenge?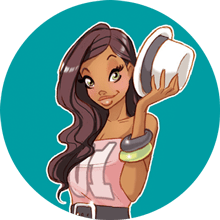 You're clearly loving Frozen 2: Queen Elsa Dentist - you should check out my pick of the best frozen games!