How to play the game "Hello Kitty Cupcakes Game"?
If you love candy and you love this cute celebrity cat, you are going to love these chocolate and jelly cupcakes! All you need is an oven, a tray and a bowl. Oh, and the ingredients of course! Let's check out the step by step recipe… Read more
To make these delicious Hello Kitty snacks you're gonna need sugar, flour, butter, milk and a little hot water. You can add chocolate chips too and some strawberry gelatin to get the flavor just right. Mmm, we can't wait to try these cupcakes, and what a simple recipe! Girls, would you make this at home?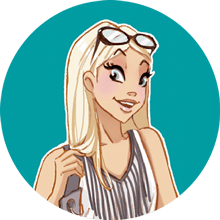 If you enjoyed Hello Kitty Cupcakes, you'll love these hello kitty games just like me!