How to play the game "Professional Beauty Salon Game"?
Antonio's beauty salon is the most famous in the city, with women everywhere booking treatments months in advance! They come to him for everything from anti-ageing treatments to quick makeovers and eyebrow reshaping! But Antonio is struggling to keep the salon running alone as the phone never stops ringing and customers never stop coming through the door! He's asked you to h elp him out, so can you apply creams, moisturise and exfoliate the customers looking for makeovers to help Antonio manage the salon?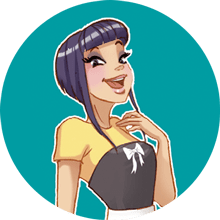 Professional Beauty Salon is one of my favorites! We clearly have awesome taste! Come and play more of my fave makeover games!