How to play the game "Game Shakers"?
Do you ever wish you were a Game Shaker too? Kenzie had a brilliant idea recently: to teach more girls and boys how to develop mobile games! The first step is to help us all get up to speed with our math skills, and that is where the new game comes in. With the help of Babe, Hudson and the rest of the Game Shakers team, they've created a math game! What do you think?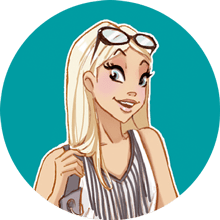 If you enjoyed Game Shakers, you'll love these math games just like me!