How to play the game "Look Kool Game"?
In Look Kool, a robotic cay with a bow tie and her owner, Kamtza, want us to discover how geometry and math are everywhere. Even in soap bubbles! In this puzzle game, you need to form hexagons by combining different shapes of the same color. Click to rotate the shapes and earn points for every combination!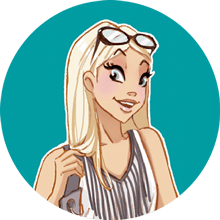 If you enjoyed Look Kool, you'll love these math games just like me!