How to play the game "New Jewel Blitz for Girls Game"?
In the history of video games, the biggest hits are often games called breakout games, such as Tetris, Candy Crush or Jewel Blitz.
Faster and with many combinations, this new version of Jewel Blitz guarantees you hours of gaming fun to achieve record scores that will make your friends green with envy.
It is often said that diamonds are the woman's best friend, but in this game you will have to demolish all precious stones to score as many points as possible!
Will you be able to challenge and beat your friends by achieving the highest scores?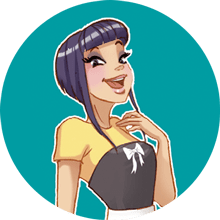 New Jewel Blitz for Girls is one of my favorites! We clearly have awesome taste! Come and play more of my fave strategy games!