How to play the game "Power Rangers Temple Run Mobile Game"?
In this Power Rangers mobile game, the teen heroes from Angel Grove are in an upside-down world! They're fleeing an alien monster and the only way to escape is by tapping or pressing Z to switch the world around and avoid obstacles. You'll need to keep your eyes peeled and your wits about you - one wrong move will spell disaster!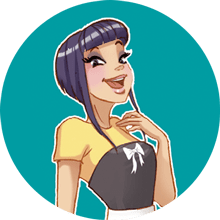 Power Rangers Temple Run Mobile is one of my favorites! We clearly have awesome taste! Come and play more of my fave logic games!