How to play the game "Boxing Training with the Grinch Game"?
This year, the Grinch is back on the big screen with his latest movie! This grumpy monster, created by Dr.Seuss, doesn't like anything or anyone. He's a big meanie!
The Grinch has always hated Christmas. Normally he just tries to ruin it for the residents of the nearest town, Whoville, but this time he's going to steal Christmas and spoil it for everyone - forever!
In this game, the Grinch has found himself in a boxing ring! It's up to you to fight for the spirit of Christmas by attacking, defending, ducking, dodging, weaving and punching your way to success in each battle! The more you win, the more coins you collect!
The Who's from Whoville are counting on you so go on - bop him on the nose!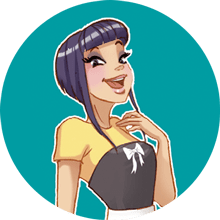 Boxing Training with the Grinch is one of my favorites! We clearly have awesome taste! Come and play more of my fave monster games!