How to play the game "Sonic the Hedgehog Movie Makeover Game"?
This year, a brand new hero is in town - Sonic the Hedgehog! You might remember this Sega superhero, famed for his high-speed moves, trusty sidekick Tails, and epic battles with Dr. Robotnik! In the 2020 Sonic the Hegdehog movie, the evil Robotnik is up to his usual tricks. So it's up to you in this Sonic girls' game to put a stop to his dastardly plans with Knuckles, Amy, and the gang! And a little help from fashion, too. Don't forget to collect any gold rings you see...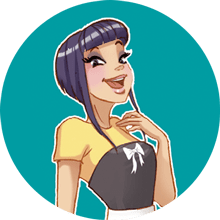 Sonic the Hedgehog Movie Makeover is one of my favorites! We clearly have awesome taste! Come and play more of my fave makeover games!