How to play the game "2020 Mobile Game"?
In this puzzle game inspired by Tetris, you need to fomr horizontal and vertical lines by arranging the shapes. Teh shapes appear randomly at the bottom of the screen in all different sizes, so you'll need to think strategically in this mobile game and plan ahead if you want to get the best possible score!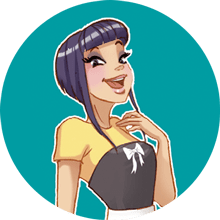 2020 Mobile is one of my favorites! We clearly have awesome taste! Come and play more of my fave brain games!