How to play the game "Play Monopoly Online Game"?
Have you girls ever played Monopoly with your friends or family? It's a great board game to play on a rainy day! As you probably know, the aim of Monopoly is to buy land to build houses and hotels on. You move around the board using two dice and special tokens, and exchanging colored money for cards and properties. It's a great game but quite complicated! Luckily we have an online version of the popular family game that is much easier and faster, but just as fun. Read more
In this mini Monopoly game, you'll be helping Mr. Monopoly sort out his earnings from his last few games: you need to the match the colored bags to the right safe. Just click the bags to aim them, then let go to throw them into the vaults. Have fun playing this online Monopoly game, and check out the other girls' games on the site for many more board games, family games and other surprises!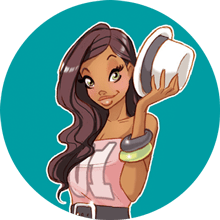 You're clearly loving Play Monopoly Online - you should check out my pick of the best management games!