How to play the game "Boss of the Nursery Game"?
Look at all these happy little babies, you must be their favorite nursery nurse! Do you know the best way to avoid tantrums from little tots and toddlers? Give them exactly what they want! Easy right? A pacifier here, a bottle there, a clean diaper for this one, a pacifier for that one...waaah, it's none stop! It's totally worth it if you love babies though. Tell us which level you reach!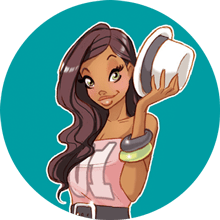 You're clearly loving Boss of the Nursery - you should check out my pick of the best management games!