How to play the game "Sweet Astronomy Game"?
The aliens from the planet Zorg have always loved sugary sweets and candy, but they've discovered that they can harness the sugary power of their favorite treats to power their spaceships in this mobile game! Instead of fuel, one quick-fingered alien must swipe the candies into rows to provide rocket fuel for the intergalactic voyages and in this game that alien is you! Form rows of candy to send these aliens on a space adventure!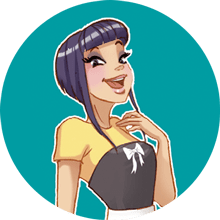 Sweet Astronomy is one of my favorites! We clearly have awesome taste! Come and play more of my fave fun games!