How to play the game "Play With Zombies Game"?
They might seem friendly in the Disney Channel series 'Zombies', but not every member of the Undead is that nice!
In this game, you certainly won't be befriending zombies - quite the opposite, in fact! As hordes of zombies sweep through the city, it's up to you to save humanity by sending the zombies straight back to the cemetary where they came from.
It's up to show those zombies just how girl gamers can take on an evil undead army! Start your game and bravely cross the graveyard, making sure you send every zombie back to their graves.
Once you've eliminated all the zombies, you'll be a hero!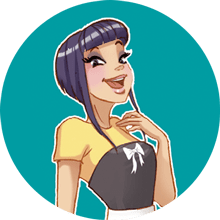 Play With Zombies is one of my favorites! We clearly have awesome taste! Come and play more of my fave strategy games!