How to play the game "Aladdin Flappy Bird Game"?
Jafar's feathery assistant, Iago, normally stays in the palace of Agrabah. But, in this Aladdin 2019 game, he's made a bid for freedom! Aladdin, Princess Jasmine, the Sultan and even the Genie couldn't catch him, so it's up to you to help Iago out on his flight. Tap the screen to help him avoid obstacles! Swoop, duck and dive through the skies of Agrabah and see how far Iago can fly!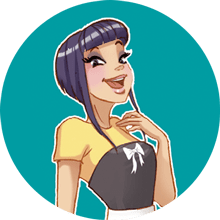 Aladdin Flappy Bird is one of my favorites! We clearly have awesome taste! Come and play more of my fave adventure games!