How to play the game "Ship the Sheep Game"?
In this mobile game you'll meet Shaun the Sheep, famous for his incredible adventures! Aliens are abducting sheep from Earth to study in their labs, but it's not as easy as they'd hoped. There are many obstacles and manoeuvring an alien spaceship around a field can be tricky! You'll have to guide the spacecraft through each level and abduct as many sheep as you can!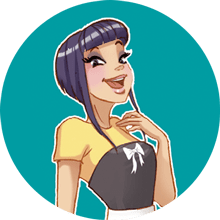 Ship the Sheep is one of my favorites! We clearly have awesome taste! Come and play more of my fave fun games!