How to play the game "Cookie Crunch Game"?
Claire is the youngest baker in the entire city, but her recipes are nearly everyone's favorites! Anyone would think she's been baking for decades because everything she makes is so delicious. But there's one aspect of running a bakery that Claire hasn't yet mastered - cleanliness! Spread throughout Claire's kitchen there's always cookies, pastries and whatever else she's been making that day. Claire has hired you as her assistant, so can you group the cookies in threes to streamline this baking operation!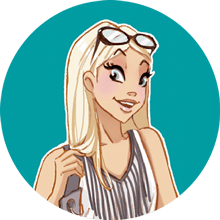 If you enjoyed Cookie Crunch, you'll love these logic games just like me!