How to play the game "The Grinch Game"?
Are you mean enough to be the Grinch?
Have you ever wanted to see what it's like to be really, really mean? Transform yourself into the Grinch in this girls' game and wander the streets looking for tasty humans to munch on!
Guide the Grinch through the dark streets and help him avoid obstacles like tyres and crates. Grab bones and chase the locals to win points!
The more you feed you Grinch, the sooner you can level up and achieve a record score! Just don't try this at home, please...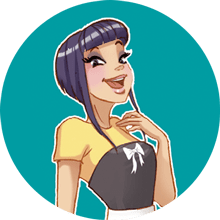 The Grinch Game is one of my favorites! We clearly have awesome taste! Come and play more of my fave monster games!