How to play the game "Monster Snack Time Game"?
In Monsterville, a lot of the monsters are interested in body building. But that doesn't mean they're working out - they keep eating until they're the biggest! Pinky is a little monster in Monsterville who was always picked on for having such a non-scary name. But in this mobile game, Pinky's out to bulk up! Start by gobbling up little pink monsters (avoiding the bigger ones who want to eat Pinky) and help Pinky become the biggest monster in Monsterville!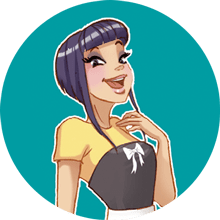 Monster Snack Time is one of my favorites! We clearly have awesome taste! Come and play more of my fave monster games!