How to play the game "Cake Tower Game"?
Chef Monsieur Kipling owns an adorable little bakery opposite the Leaning Tower of Pisa. It's always busy with tourists, but every day they flocked by to see the tower and never stopped to sample Monsieur Kipling's delicious baked cakes, sweets and breads. But one day, Monsieur Kipling had a bright idea: he would be the first baker to ever build a Leaning Tower of Cakes! The tourists wouldn't be able to ignore his bakery with an enormous cake tower outside, would they? In this cake game you'll be helping Monsieur Kipling build his cake tower - click the screen so he knows when to drop the cakes and see how high you can build!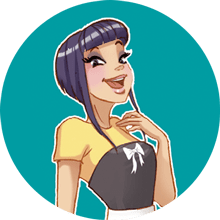 Cake Tower is one of my favorites! We clearly have awesome taste! Come and play more of my fave cake games!