How to play the game "Pikachu's Adventure Game"?
In Pokemon, Ash's Pikachu is super smart and vety loyal to Ash. But in the wild, Pikachu can be a crazy Pokemon! In this mobile game you'll stumble across a wild Pikachu playing paddle war in the river. Join in and see if you can beat Pikachu's high score - but don't get electrified!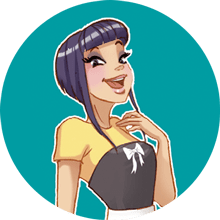 Pikachu's Adventure is one of my favorites! We clearly have awesome taste! Come and play more of my fave pokémon games!