How to play the game "Star Wars Asteroids Game"?
Luke Skywalker was zooming across the galaxy in his trusty X-wing space ship when he stumbled into a storm of comets and asteroids - and enemy fighters! Tap and swipe to help Luke blast the obstacles out of the way while avoiding enemy fire in this action-packed Star Wars mobile game!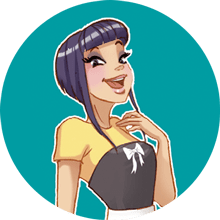 Star Wars Asteroids is one of my favorites! We clearly have awesome taste! Come and play more of my fave fun games!