How to play the game "LEGO Batman Racing Game"?
Burglars have been robbing banks all over Gotham, but they've dropped their swag bag and now Batman needs to collect all the stolen cash in this mobile LEGO game. Can you avoid the cops and guide the Batmobile safely around Gotham's streets to collect as much cash as possibly before time runs out?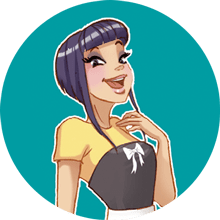 LEGO Batman Racing is one of my favorites! We clearly have awesome taste! Come and play more of my fave racing games!