How to play the game "Minions Movie Puzzle Game"?
Everyone knows the minions get up to all kinds of antics when Gru isn't around, but this time they've really gone and done it! They've managed to muddle up colors with Gru's test model of the Color Switcher 3000 and now they need your help to fix it. Tap to get the color dot through its corresponding color wall and restore the world to normality (before Gru finds out!)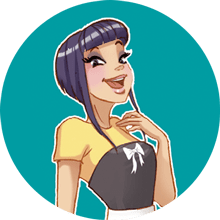 Minions Movie Puzzle is one of my favorites! We clearly have awesome taste! Come and play more of my fave escape games!