How to play the game "Spring Wedding for a Princess Game"?
When Daphne met Daniel, she knew instantly he was the one! And when he said he'd always wanted to get married in the spring time, she agreed straight away. It's her favorite time of year! With the new buds of flowers blossoming and cute animals waking up from winter hibernation, there's no better time to celebrate a wedding. Everything is ready and the guests will be arriving soon so, in this wedding game, you'll need to pick out a perfect spring look for Daphne. What a beautiful bride!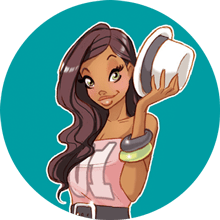 You're clearly loving Spring Wedding for a Princess - you should check out my pick of the best princess games!