How to play the game "Cute Princess Makeover Game"?
The life of a princess isn't always as wonderful as it sounds, You have to sit up straight, take care never to wrinkle your pretty dresses and always look immaculate! Phew! That's not even getting started on all the dull parties to attend, always smiling and well-mannered...So how would you like to be a princess for a day, just to see what it's like? In this makeover game, three expert beauticians will style your makeup, hair and clothes to make you look like a real princess from top-to-toe! Table manners not included...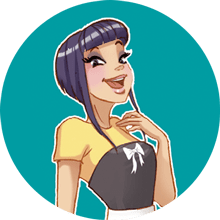 Cute Princess Makeover is one of my favorites! We clearly have awesome taste! Come and play more of my fave beauty games!