How to play the game "Super Mario Pig Adventure Game"?
Wario is up to his usual dirty tricks in this Mario Bros game - he's turned Super Mario into a pig! Now this Super Pig (or Pig Mario, or whatever), has to travel the world jumping platforms with his new body. We hope he doesn't run into any trouble...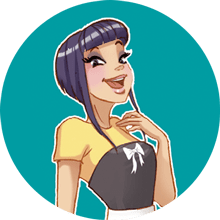 Super Mario Pig Adventure is one of my favorites! We clearly have awesome taste! Come and play more of my fave adventure games!