How to play the game "Birthday Game"?
Who doesn't love playing games on their birthday? After you've opened your presents and eaten birthday cake for breakfast, it's time to invite all your best friends over (open some more presents) and play birthday games with the girls! You can play pass the parcel, musical chairs or this birthday party game! Don't forget to write your 'thank you' notes...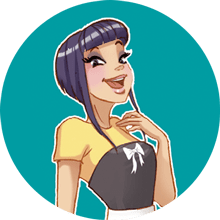 Birthday Game is one of my favorites! We clearly have awesome taste! Come and play more of my fave birthday games!