How to play the game "Star Wars for iPad Game"?
UFOs have joined the rebellion! The Empire is dying! Luke, Leia and Han Solo are battling valiantly with Darth Vader on their side, and now aliens are tying to destroy the Sith! These fluffy UFOs might look like cuddly Ewoks, but they mean business! They plan to infiltrate Coruscant and destroy what's left of the Empire... and the dark side!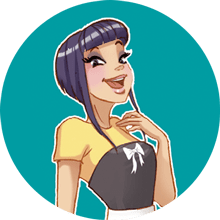 Star Wars for iPad is one of my favorites! We clearly have awesome taste! Come and play more of my fave fun games!