How to play the game "Cinderella's Eye Operation Game"?
Cinderella is never out of her glass slippers. Night and day, she always keeps her little crystal heels on her feet. So, imagine her dismay when she wore them recently to the ball. They were that worn and fragile that she slipped! As they smashed, a piece of glass shot into her eye...ouch! Come and help us little surgeon! Can you heal our princess in time for her to return to the ball before midnight?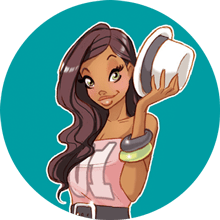 You're clearly loving Cinderella's Eye Operation - you should check out my pick of the best surgery games!