How to play the game "Heavenly Sweet Donuts Game"?
Rose has opened her own mobile Donuteria, selling donuts to hungry customers in the parks and streets where she lives. She's going on vacation soon and needs you to look after the Donuteria while she's away, so in this mobile game she'll teach you how to run the Donuteria and then leave you to it! All you need to do it make the donuts as the customers arrive and serve them their food as fast as possible - without burning any donuts! If they're looking impatient, don't forget you can give them a free drink!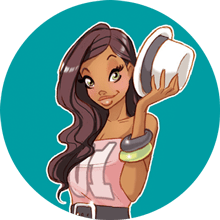 You're clearly loving Heavenly Sweet Donuts - you should check out my pick of the best management games!