How to play the game "Jenga Game for Girls"?
Everyone loves a game of Jenga, where you balance blocks and create an enormous wobbly wooden tower, but it's not always practical to carry around the full Jenga set with you!
That's why we've found this fun online Jenga game to satisfy any girl gamer! You can play anywhere, on your PC or smartphone, with friends or alone!
The game is the same, simply remove blocks without letting the tower topple over and see how high your tower can get before - CRASH! - it comes tumbling down.
Can you beat the ultiamte Jenga challenge?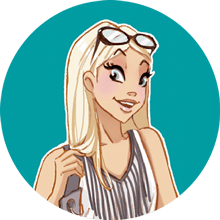 If you enjoyed Jenga Game for Girls, you'll love these learning games just like me!