How to play the game "The Garden of Dora the Explorer Game"?
Once again, Dora is doing some of her famous exploring, so heres your chance to join her! In this game for girls, Dora is in her magic garden. Read more
It's the start of spring and it's up to you to help Dora plant all the seeds in her garden, to grow lots of beautiful flowers! Make sure you sound is turned on for this game because Dora will tell you exactly what to do.
Choose seeds from the great big seed book and plant them in the pot you want. Then you'll need to water your plants, and add magic growing powder. Keep doing this until the flowers are open.
When you're finished, just click the "DONE" button and you can even print off your beautiful flower picture by clicking on the picture of a camera! You can play the game as many times as you want to grow lots of different kinds of flowers. Maybe then you can go and grow some real flowers to make your garden or your window sill look lovely and colourful!
If you like Dora, we have lots of other Dora the Explorer games on mygames4girls.com so make sure you have a good look around!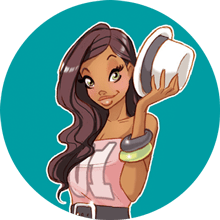 You're clearly loving The Garden of Dora the Explorer - you should check out my pick of the best garden games!