How to play the game "Helix Jump Game for Girls"?
Everyone's playing the world-famous game, HelixJump! It's super fun and super addictive, so no wonder it's entertaining players across the globe! All you have to do is bring the bouncing ball through the twisting, turning path along a series of platforms. It sounds easy, but don't be fooled!
Take care to avoid touching the wrong colours and don't fall off the edge - you'll have to start over!
HelixJump is every girl gamer's new favourite game, and this version is even more colourful, fun and fast! So what are you waiting for? Let's play HelixJump!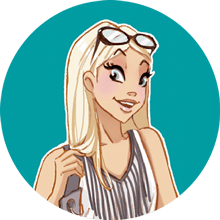 If you enjoyed Helix Jump Game for Girls, you'll love these logic games just like me!