How to play the game "Kenzie in Game Shakers"?
Kenzie is not used to being in the spotlight, but her coding skills have made her a celebrity! Double G has give her some tips about how to stay cool in front of the cameras, and Babe says all she has to do is be herself. But Kenzie is having trouble remembering what herself is like - can you help her out by picking a comfortable outfit for this genius girl?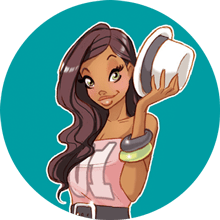 You're clearly loving Kenzie in Game Shakers - you should check out my pick of the best dress up games!