How to play the game "Captain Marvel Dress Up Game"?
Captain Marvel can fly at the speed of light, beat up bad guys and even floss her teeth in two seconds flat. But you know what she can't do? Design a new superhero outfit! She's come to you as a world-famous costume designer, begging you to spare some time and create an amazing new outfit for her to wear. So let's get to work! And remember... no capes!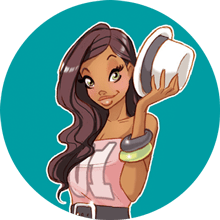 You're clearly loving Captain Marvel Dress Up - you should check out my pick of the best design games!