How to play the game "Beautiful Mandala Coloring Game"?
This free game for adults and girls gives you hundreds of different mandalas to color in! These ancient patterns come from India where, once they are filled in with beautiful, vibrant colors, they'll be stunning works of art!
Start practising on simple patterns and, as you get better and better, move on to more complicated mandala patterns in this coloring game. You can choose from simple colors or try an advanced color palette to achieive the look you want.
Once you're satisfied with your work, why not save your mandala or print it out to show your friends?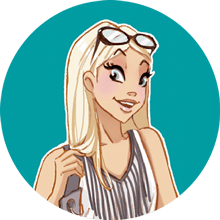 If you enjoyed Beautiful Mandala Coloring Game, you'll love these coloring games just like me!