How to play the game "Bratz Coloring Game"?
So, the Bratz went shopping to the mall and, like, they just didn't have any cool colors, you know? So they were like, "whaaaat", and they totally came running to you because you so get them, right? And anyway, they're kind of not good at this...stuff. They need a smart girl's help! In this Bratz game, you'll have to color the dolls in some fashionable shades!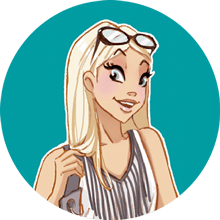 If you enjoyed Bratz Coloring, you'll love these bratz games just like me!