How to play the game "Justin Bieber and Selena Gomez Go Shopping Game"?
Wouldn't it be nice to be rich and famous and be able to buy your friends and family anything they wanted?! In this hidden objects game, Selena Gomez and Justin Bieber are going shopping and are about to splash some cash buying gifts for each other. These young stars like to look their best at all times, so they're heading to a very stylish and exclusive boutique in West Hollywood in search for the most fashionable clothes and accessories around. Can you help them find the perfect presents for each other in this free Justin Bieber game for girls? You'll even get to dress up him and Selena afterwards! Read more
There are three shops for you to browse in this online Selena Gomez game: a fashion boutique, a shoe shop and a gift shop. To play, just search each store for the hidden items shown on the left-hand side of the screen. You'll need to find high heels, beautiful dresses, baseball caps, romantic roses... these generous celebrities are buying all sorts of games in this star puzzle game! Once you've found all the clothes in this hidden objects game, you can dress up Justin Bieber and Selena Gomez before they carry on their date. That Selena Gomez is one lucky girl, don't you think?! If you love Justin Bieber as much as we do, make sure you check out the star games category for more puzzles, dress up games and much more fun starring this gorgeous young singer. Have fun!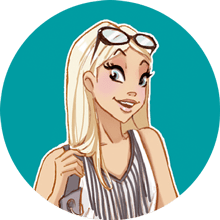 If you enjoyed Justin Bieber and Selena Gomez Go Shopping, you'll love these celebrity games just like me!