How to play the game "Juicy Burgers Cooking Game"?
Don't know about you, but we've worked up a big appetite after playing these girls' games all day. Fortunately our cooking games are full of delicious dishes, desserts and snacks that you can try whenever you like! Today we're going to be making burgers, topped with tomatoes, lettuce, onions and anything else you like. Ready? Roll up your sleeves and get cooking! Read more
Don't worry if you don't cook or bake much at home, because in these games you can make complicated dishes in just a few clicks. Just follow the instructions on screen to pick the equipment and ingredients you need to cook delicious burgers in this cooking game - we bet they'll look good enough to make your mouth water! Still hungry for more fun? Head to the cooking games section for more tasty treats!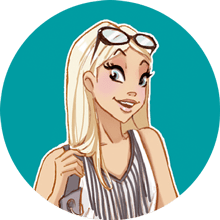 If you enjoyed Juicy Burgers Cooking, you'll love these burger games just like me!