How to play the game "Detective Pikachu Game"?
We all loved the Pokemon franchise and we're so excited for the release of the new Detective Pikachu movie that we're getting in the Pokemon spirit with this Detective Pikachu game! Before heading out to solve a missing persons case, reporter Lucy Stevens needs to prepare her crime-fighting outfit. Help Lucy pick out the perfect dress, shoes and accessories, style her hair and head out (with Psyduck!) to save Ryme City.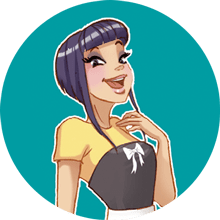 Detective Pikachu is one of my favorites! We clearly have awesome taste! Come and play more of my fave makeover games!