How to play the game "Cool Adventure Game"?
There's always room for the unexpected, the scary and the downright dangerous in adventure games! If you've got an adventurous soul and fancy a journey into the unknown, pluck up your courage and discover all the things you need for your voyage! Whether you're battling monsters, sailing the high seas or crossing hostile deserts, this adventure game will make sure you're prepared for whatever comes your way!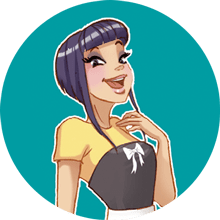 Cool Adventure Game is one of my favorites! We clearly have awesome taste! Come and play more of my fave adventure games!