How to play the game "Create A Christmas Costume Game"?
It's the end of the year, the days are getting shorter and Christmas Day is just around the corner! It's one of the happieist days of the year and it's important to prepare, as the school holidays have begun and there's a lot of time to play all kinds of fun games!
This Christmas game lets you plan lots of festive outfits for Christmas Day, so you're ready with a holiday look for when Santa Claus delivers all those gifts down the chimney!
Let your imagination run wild and create your Christmas outfit! Will you wear something crazy and fun, with reindeer ears?? Or maybe you'll want glitter and sparkle for your Christmas style! From clothes and makeup to shoes and accessories, go wild!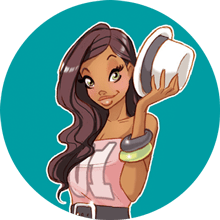 You're clearly loving Create A Christmas Costume - you should check out my pick of the best christmas games!